Join our leaderboard program, earn money by sharing your knowledge. Top Weekly leader will win $100.
It is a perfect blend of asset management and social integration. Something I haven't experienced before, as it encourages a social motivation for group profit progress.
Last Week's Contest Winner
Congratulations to Capfolio's last week Contest Winner!
Frequently Asked Questions
How do I sign up for the Contest?
---
1. Create an account with us. Register at https://app.capfol.io 2. Link an Exchange Account 3. Subscribe to the Premium Monthly and Premium Yearly Plan 4. Setup your profile as a Leader and share your exchange performance If this is done before the start date of a contest, you will automatically be added to that contest and any future contests unless you change from leader to follower or downgrade your subscription plan Here is a demo video -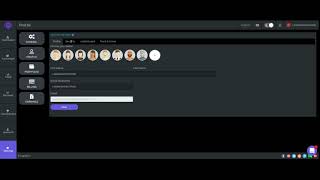 ---
I won, how do I get paid?
---
We will reach out to you once you win. Payments will be made to your BTC address that you provide us. At any time, you can reach us on the Support Chat or email us at support@capfol.io
---
I did sign up for the contest but I dont see my name on the contest page.
---
We only show the top 10 leaders on the contest page. Since there could be hundreds of users competing, showing all the data may cause page load delays. If you have questions regarding your rank in the contest, you can also reach out to us and we will provide you with the details.
---
Why is my performance different on the contest than on the Leaderboard section of the platform?
---
The leaderboard section just shows your overall performance from when you linked your exchange account on Capfolio. The contest shows your portfolio performance from the start time of the contest taking your balance at that time as the initial balance. E.g. - You linked your exchange account with Capfolio when it was $1000. At the time of contest start your balance was $1200. After the end of the contest your balance is $1300. Your contest performance will consider a $100 profit whereas your overall performance will be $300 profit.
---
What is the difference between Gains and Vs BTC
---
Gains shows your overall profit since the start of the contest. Vs BTC is the performance difference compared to BTC's performance. It shows how much better or worse you have performed compared to just holding BTC.
---
---